On watch
EIB investigators uncovered a number of irregularities in 2017
The Bank's independent Fraud Investigation Division investigates fraud, corruption and other prohibited conduct in Bank-financed projects. It undertakes Proactive Integrity Reviews to identify previously unreported cases as well as training Bank staff, raising awareness and advising colleagues on fraud-prevention and deterrence.
Iberinco case
---
Latvia's Corruption Prevention and Combating Bureau arrested a number of officials from the "Latvenergo" company in June 2010. The Bureau alleged use of official positions in bad faith for purposes of bribery and laundering of criminally acquired assets. Latvenergo had awarded a contract to the Spanish Company Iberdrola Ingeniería y Construcción, also known as Iberinco, to build a thermal power plant in Riga, which was financed by the EIB. As a result of criminal investigations and judicial proceedings into corruption and influence trading that followed the original arrests, the Bank entered into a settlement agreement in December 2017 with Iberinco.
Under the settlement, Iberinco was excluded from EIB-financed projects for a year. Iberinco and the Iberdrola Group will develop and implement a specific sponsorship programme to fight corruption and fraud. Throughout the investigation, Iberinco cooperated with the EIB in clarifying matters related to the wrongdoing. The company also took steps to hold employees accountable and to review its compliance systems to ensure such misconduct is not repeated.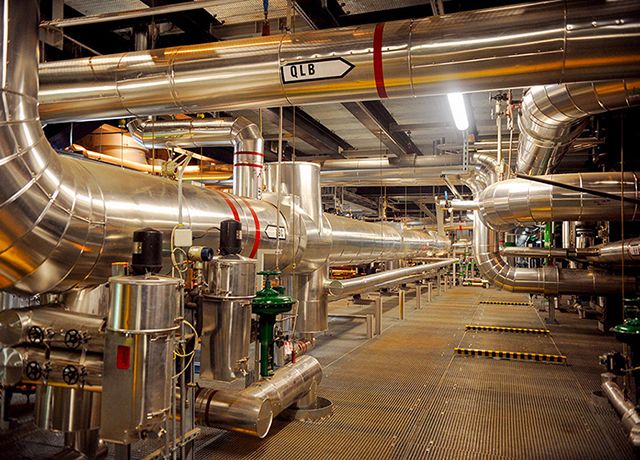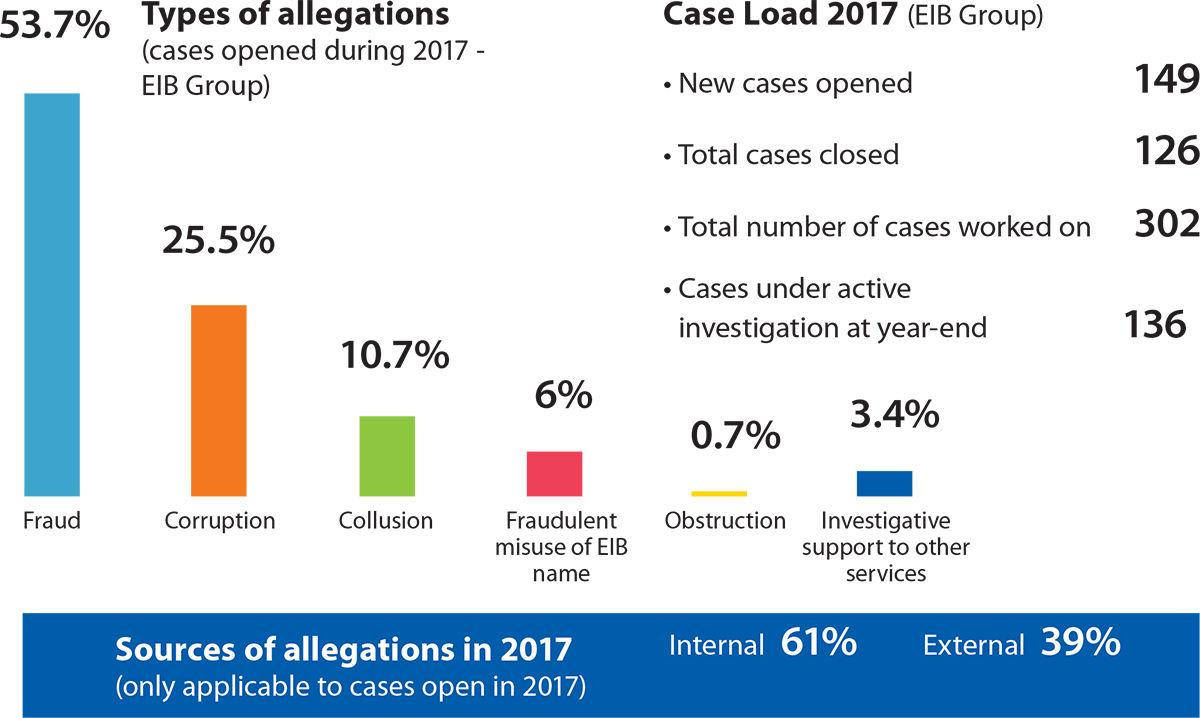 Proactive Integrity Review
on SME loans
The Bank's Fraud Investigation Division carried out several Proactive Integrity Reviews on loans to banks for on-lending to SMEs inside the EU and outside. The reviews found:
• indications of prohibited conduct and criminal offences such as money laundering;• high-value loans to beneficiaries allegedly linked to arms smuggling and organised crime;• front companies and loans linked to politically exposed persons;• loans to beneficiaries that did not meet eligibility criteria;• interference to override credit decisions without business rationale;• the banks provided the EIB with misleading and false information when the EIB was approving allocations.
Phishing scam
In 2017, a number of "phishing" and internet scams misused the name of the EIB or its staff and management to try to cheat members of the public into paying administrative or application fees. Of course, as a publicly owned international financial institution, the EIB does not charge for such services. More importantly in the context of such scams, the EIB does not lend to individuals. The fraud included misuse of the EIB logo, the name and reputation of the institution, fake emails and parallel websites. Once notified of these concerns, the Bank's Fraud Investigation Division quickly requested removal of the sites from the domain host and the closure of fake email accounts. The EIB also advised victims to contact specialist investigators in national law enforcement.