THE HUB'S PARTNERS
National Promotional Banks and Institutions (NPBIs) are key partners helping the Hub expand its reach and extend advisory support to a wide variety of local project promoters.
Several partner organisations are already well on their way to delivering such specialist support, while others are seeking to develop their advisory capacity. Throughout 2018, the Advisory Hub developed and tested several approaches to help NPBIs take an active role in the Investment Plan for Europe.
The Hub has expanded its network of partner NPBIs into 20 EU countries and intensified the knowledge-sharing activities through targeted events dedicated to NPBI discussions, a series of roadshows in EU countries to discuss new investment opportunities, as well as the publication of guidelines, sector studies and project case stories.
The Hub also has provided several NPBIs, particularly those from EU cohesion countries, with support in joint project development and institutional capacity building.

Examples of this include:
Development of investment platforms in Bulgaria, Croatia, Hungary and Slovakia
Improvement of strategic investment planning in Croatia
Streamlining access to finance for Portuguese small businesses
Financial expertise in support of smart city and circular economy initiatives.
To date, over 60 Hub advisory requests have been channelled through NPBIs. Nearly half of these came in 2018 alone. Nearly one-third of these requests received comprehensive advisory assistance, including 80% in the EU cohesion region.

For those NPBIs developing or expanding their advisory capabilities, the Hub also offers capacity building and funding support. Nine NPBIs have already developed their advisory programmes and responded to th
The programmes range from setting up investment advisory units and establishing investment platforms, to supporting enterprise growth and developing online project preparation tools. This call will remain open for applications from NPBIs until June 2020 at the latest, or until the budget is exhausted. A funding agreement with the Hungarian Development Bank (MFB) has already been signed.
---
HUNGARY'S NATIONAL PROMOTIONAL BANK CREATES A PROJECT ADVISORY UNIT
The proposal from the Hungarian Development Bank (MFB) will assist the creation and operation of an advisory unit within the bank. MFB plans to support projects in sectors such as energy, transport, research and development, small businesses and mid-caps. Based on their analysis of the Hungarian market, the unit will help large-scale projects as well as projects for small businesses and mid-caps.
The assignment will begin by establishing a model for setting up the advisory service and mapping the capacity gaps and training needed for the staff. MFB will organise events and workshops to make potential project promoters aware of its new services. The goal is then to identify a pipeline of projects that need advisory support and to help the promoters prepare and implement the projects in cooperation with the Hub.
"We had a very good collaboration with the Advisory Hub. We received all the support we needed, throughout the entire process of preparing our application for the Call for Proposals."

Zatrok Ildiko, Director, International Relations Directorate, MFB
---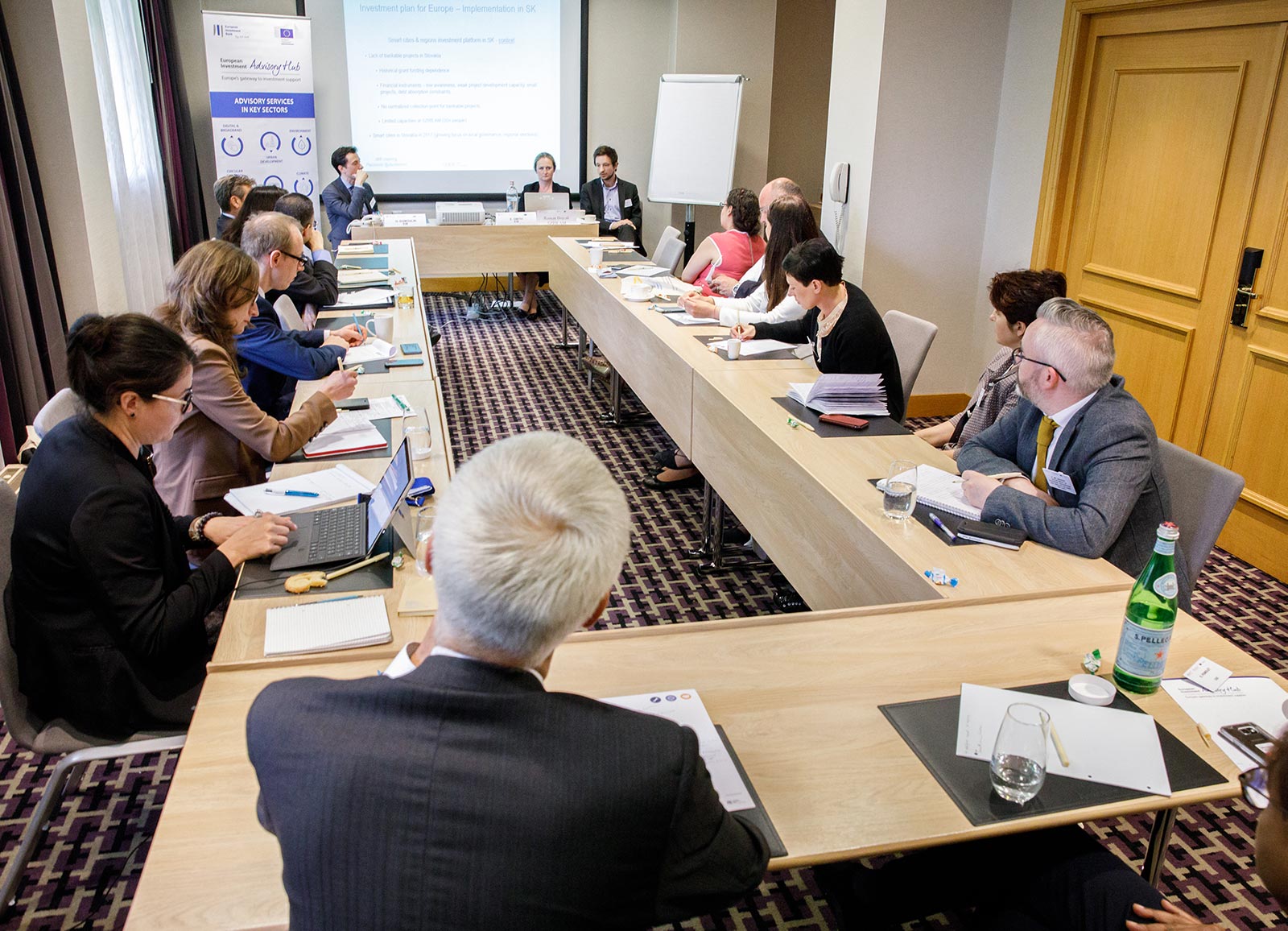 REINFORCING COLLABORATION WITH THE EUROPEAN BANK FOR RECONSTRUCTION AND DEVELOPMENT IN TARGET COUNTRIES
Responding to the demand for advisory services from small businesses, the Hub has broadly collaborated with dedicated programmes at the European level.
For small businesses operating in more challenging environments in Bulgaria, Croatia, Greece and Romania, with limited access to professional business advice, the Hub has mobilised special advisory assistance delivered through the European Bank for Reconstruction and Development's Advice for Small Businesses programme. Over 130 private companies in the four countries have received tailored advice in areas such as access to finance, export promotion, competitiveness, corporate governance and resource efficiency. These projects are often complemented by training courses for local consultants, awareness-raising amongst entrepreneurs and sector-specific best practice dissemination activities.
---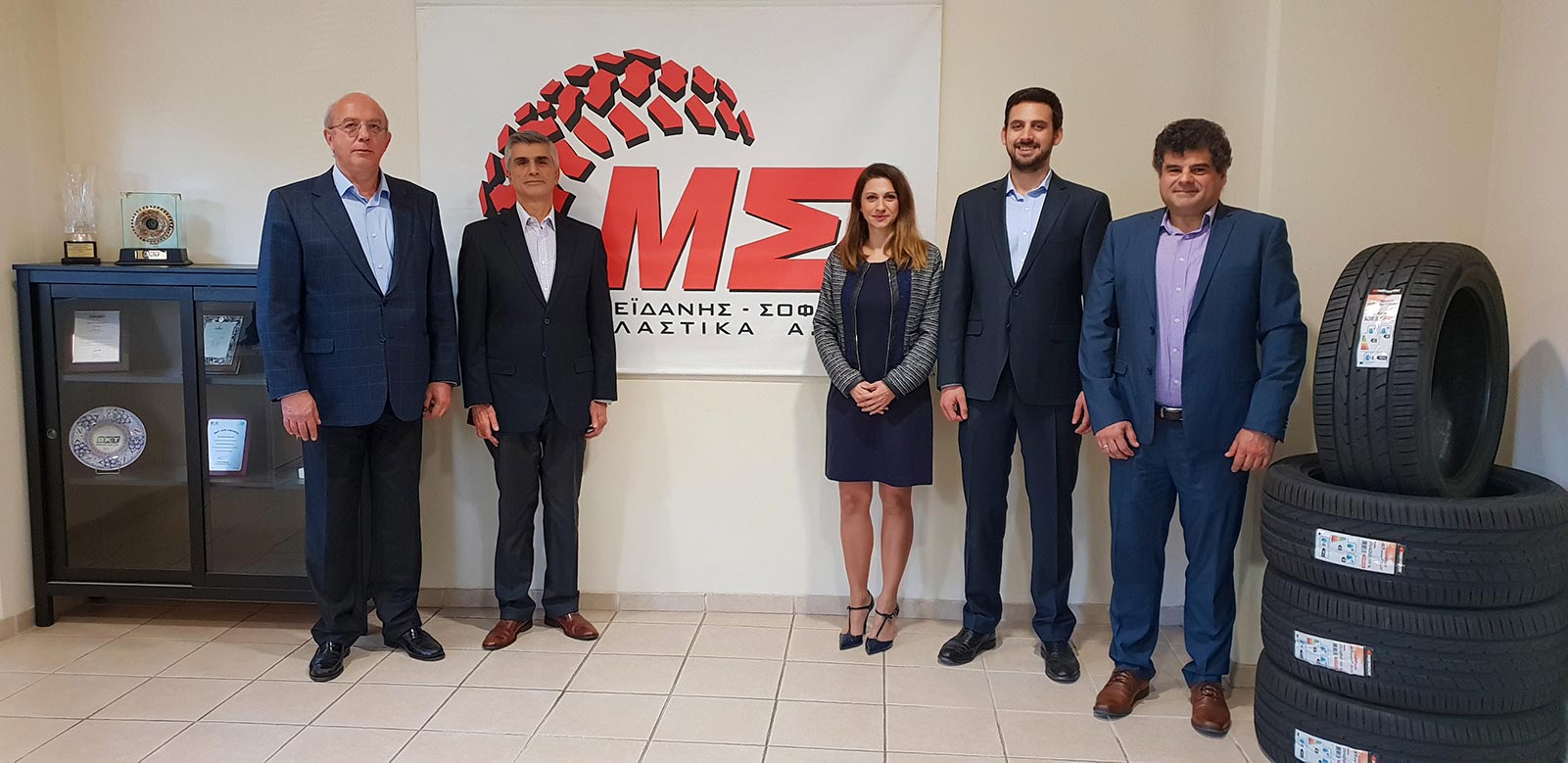 KICKING THE TYRES OF A FAMILY BUSINESS GOING THROUGH GENERATIONAL CHANGE
Meidanis Sofos Elastika, a family business in Greece, has been selling tyres since the 1990s. Hankook has been their main supplier for road vehicle tyres, and the Indian company Balkrishna has supplied tyres for agriculture and manufacturing machinery. Over the years, Meidanis has carved out a solid position in the domestic market for road tyres and farming and manufacturing machinery tyres.
While growth was strong, reaching €7.8 million in 2017, the company faced a common problem – transitioning the management from the founder, in this case the father, to the next generation. The company was at a crossroads, with different paths available for growth. The owners needed professional guidance on where to go next, so they brought in consultants for the first time in the company's history.
Under the Advice for Small Businesses programme, a local consultant worked with Meidanis to prepare a market analysis and to look under the hood of the firm's business – its operations, financial position, organisation and strategy. The consultant then presented the findings and the results of a customer survey to evaluate the company's market position and explore its options. Finally, the advisor prepared a five-year business and financial plan, exploring a variety of business and investment possibilities.
---