EIB

OPERATIONS
INSIDE THE

EUROPEAN UNION
Results and impact
20
17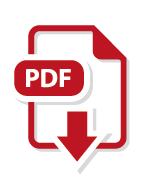 Download PDF of EIB Operations inside the European Union 2017
EIB Operations inside the European Union 2017
---
© European Investment Bank, 2018.
All rights reserved. All questions on rights and licensing should be addressed to
Cover photo: iZettle RDI
Authorisation to reproduce or use these photos must be requested directly from the copyright holder.
Vickers Laboratories Ltd, Elettra Sincrotrone, Skeleton, Ferrovie dello Stato Italiane SpA, Windkraft Simonsfeld, Evotec, Shutterstock, PAM, Livanova, Severn Trent, Real Impact Analytics, Puratos Group, Mermec Group, Skeleton, aib.ie - business, BulgariaSunflower, SPW - Service Public de Wallonie, Neoen, iStock, Beeld Werkt, Rewilding Europe, Brittany Ferries, Rigas Satiksme, Green Fibre International, Vasakronan, eGym, Alsace region, Heidelberg, Médiathèque RTE - Pascal Carcanade, Gimball Prod.
QH-BD-18-001-EN-Q ISSN 2467-4028 doi:10.2867/863015
Get our e-newsletter at www.eib.o