Strategic transport
(including TEN-T)
[1]
[1]The EIB's 2017 sustainable transport operations are covered in the section on Environment.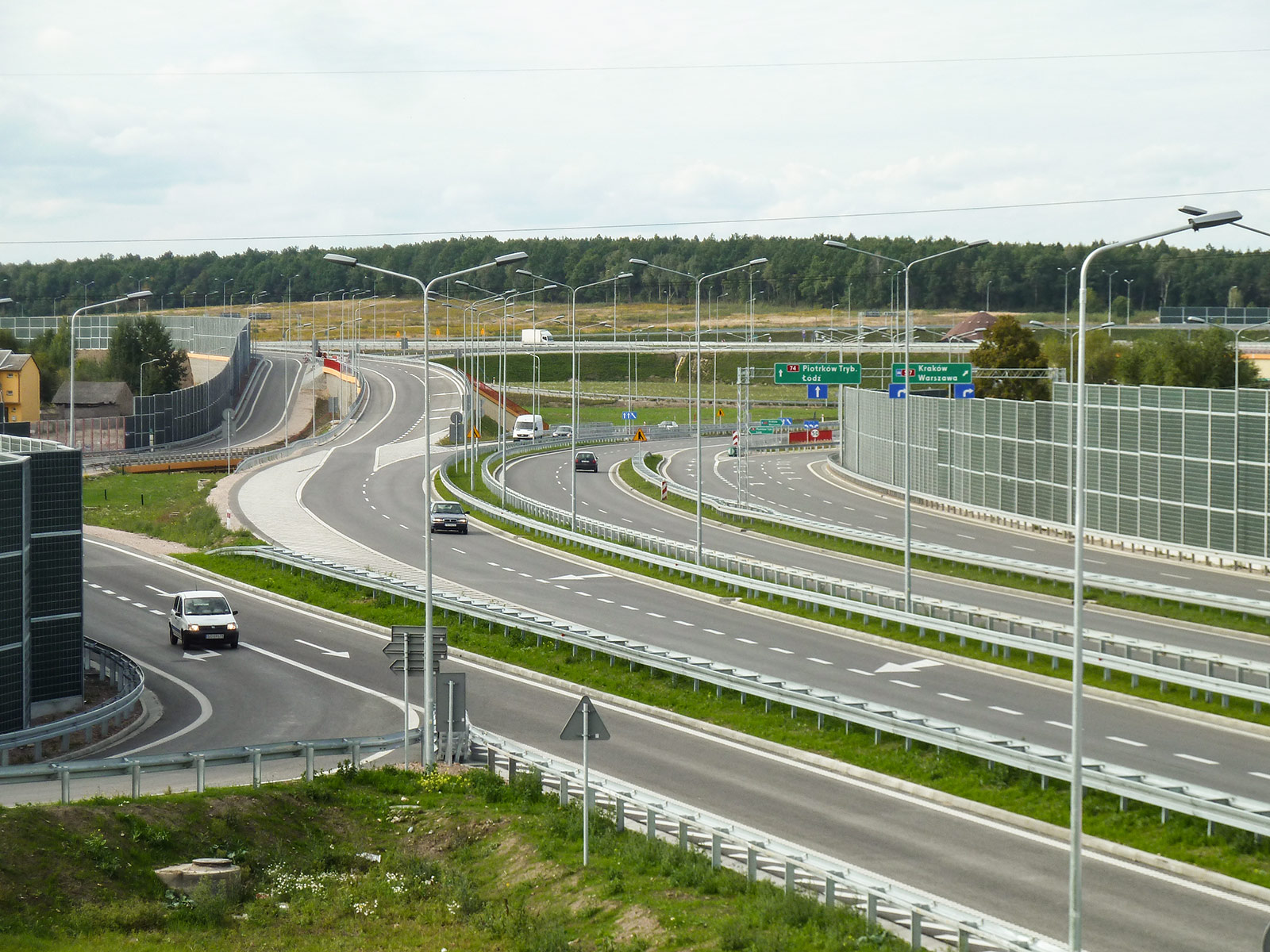 The strategic context of EIB investments in transport
The EIB's aim with regard to strategic transport is to enable and promote trade, and support competitiveness and economic activity in all sectors of the EU economy. This requires the provision of financing for:
TEN-T investments
Completion and renewal of Europe's core structural networks
Improved links to ports, airports, and urban centres
Multi-modal platforms to support more efficient trade and logistics
Facilitation of efficient movement of passengers and freight
The Bank's operations in the areas of strategic transport and sustainable transport (see section on Environment) align with policy goals set out by the European Commission in its 2011 White Paper on Transport, the 2014 European Transport Infrastructure Policy, its 2016 strategy for low emission mobility and the Clean Mobility Package of November 2017. The overarching objective is to achieve a 60% reduction in transport emissions by 2050. Other priorities include closing the gaps between Member States' transport networks, removing bottlenecks that hamper the smooth functioning of the EU's internal market, overcoming technical barriers such as incompatible standards for railway traffic, and promoting and strengthening seamless transport chains.
Types of EIB operations supporting strategic transport
When selecting transport projects to finance, the Bank prioritises schemes which are likely to promote:
climate- and environmentally-friendly transport

including public transport, railways, inland waterways, and short sea shipping projects. The EIB also actively seeks ways of supporting the development, distribution and uptake of appropriate new technology including alternative fuels;

safe personal mobility

through the development of sustainable urban transport and nodes, and road safety, is a key priority for the Bank. In calculating the benefits of an investment, the Bank's analysis takes into account the savings to society of improving safety by cutting levels of pollutant emissions, alleviating congestion, reducing exposure by minimising travel times, and reducing the number and severity of accidents;

innovations in transport

which are important for the achievement of the long-term competitiveness of the EU. The Bank invests in R&D projects and the deployment of new technologies that realise the benefits of the policies outlined above.
New EIB signatures in strategic transport for 2017
During 2017, there were new EIB signatures totalling EUR 5.1 billion (9%) to promote strategic transport development. Investment in roads is expected to save a total of 12 million hours per year whilst improved rail infrastructure will benefit over six million additional passengers annually.
Selection of key results expected from strategic transport (including TEN-T) operations based on operations with first signature in 2017